Elderflower Cordial Recipe | Homemade summer drink
I'm making elderflower cordial again because it's that time of year and our tree is heavy with blossom.
Last year I watched several how to make elderflower cordial videos and all of them baffled me a bit. They all talked about keeping out of the mixture anything that may make it taste bitter and then they promptly included the very things they said to avoid! So this recipe is the one I've used taking elements of several other elderflower cordial recipes that I've read and seen.
(Disclosure. Some of these are affiliate links. In other words, if you make a purchase we may earn a small commission. View our full disclosure statement)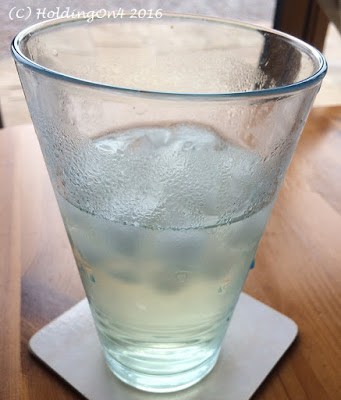 Elderflower Cordial
Ingredients
25 to 30 heads of elderflowers. Collect on a warm or hot day when the flowers are fully open. Beware – the pollen may get all over your clothes!
1kg unrefined sugar (caster or granulated)
1ltr water just off the boil
1/2 ltr cold water
50g citric acid
One unwaxed lemon
Method
Prepare the flowers by shaking them gently to remove any insects. Check them over and remove any brown bits and unopened flower buds. Remove the flowers from the stems using a fork, pick out as many of the flower stalks as possible, leaving just the tiny, fragrant flowers. 
Put the sugar into a large glass or earthenware bowl and add the hot water, stir using a wooden spoon to help dissolve the sugar, then add the cold water to help cool the mixture. 
Add the citric acid and finely grated zest of one lemon and stir in gently.
Remove all the pith and cut the ends from the lemon and discard. Then slice the fruit and add it to the mixture. 
Add the elderflowers and stir gently again ensuring all the flowers are moistened. Cover and leave to 'steep' or 'mash' for 24 hours.
The next day, strain the mixture through a fine muslin cloth to remove all the flowers and lemon from the cordial and bottle and keep in the fridge or freeze.
---
Most of the ingredients for this elderflower cordial recipe are usually in our kitchens, but you may not have any citric acid. Here's a link for some food grade citric acid.
In this video I show how to select the perfect blooms for this recipe. You can find all the trees, plants, fruit and veg that we grow at Byther Farm in this post.
Originally published 29th May 2017, updated 22nd November 2021.
Latest posts by Liz Zorab
(see all)