Byther Farm | Gardening, growing and self-sufficiency.
---
Self Sufficiency in a Modern World
The new location for Byther Farm is a small homestead nestled among the rolling hills of Carmarthenshire in West Wales. We moved our family, animals and livelihood in June 2021 to recreate our previous homestead, but on a larger scale. Using the lessons learnt in Monmouthshire, the new site includes a
food forest
market garden
cut flower field
space for larger livestock, such as sheep and pigs
and a private ornamental garden for us to enjoy close to the house.

History
In November 2015, we moved to our small homestead in Monmouthshire to start a new life. We took steps towards self-sufficiency in our food through vegetable gardening and fruit growing. This gave us more self-reliance and food security, with the added benefits of improved health and resilience.
The farm's productive area was created using permaculture principles. And we work with nature, not against it. We use traditional and natural methods to grow healthy, nutritent rich food. We grow biointensively to gain maximum yields from the space that we have.
Byther Farm in Monmouthshire was under an acre in size. It had a food forest, raised bed garden and a small market garden. The fruit and vegetable production area covered approximately half an acre, providing food for our family. We also grew for a small Community Supported Agriculture (CSA) veg box project.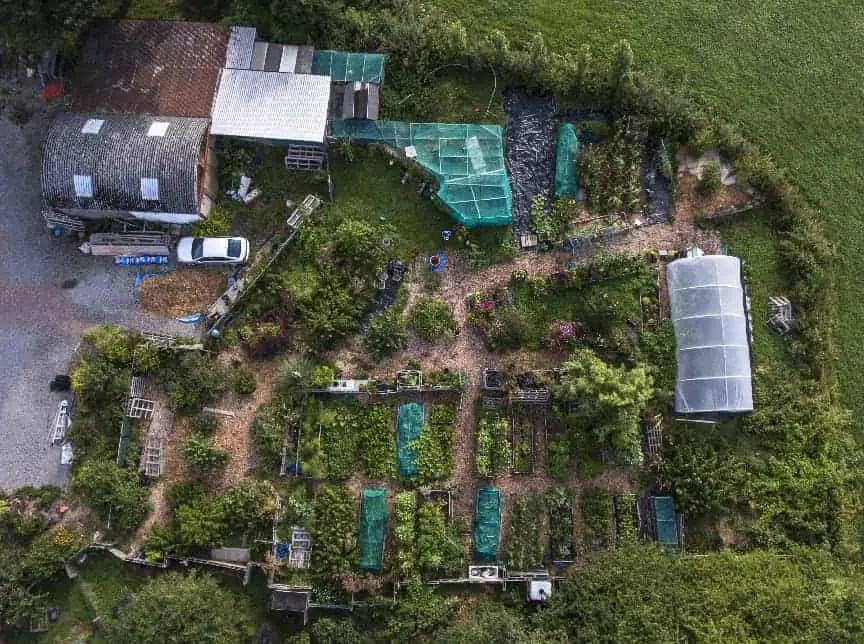 ---


Our favourite quarterly magazine, filled with inspirational articles and practical solutions. Subscribers can access over 25 years of back issues electronically. That's a lot of ideas and info! (This is NOT a paid promotion)
---
On this site you will find
more information about us.
the plants that we grow and how we grow them.
our media like our blog, podcast and links to our YouTube channels.
courses when they are available.
our CSA veg box scheme.
Byther Farm merchandise.
ways that you can work with us whether press and media, a brand or a content creator.
More than anything I hope you'll find this website interesting and useful. I will continue to add fruit and vegetable gardening tips and ideas. You can also find useful information from other gardeners and growers.
---

What do we mean by self sufficiency in food?
We don't expect to be capable of producing 100 per cent of our needs and wants from the land. We are working towards providing as much of our own food as is practical. Vegetable gardening and fruit growing provides most of our plant based food. Our poultry provide eggs and occasionally meat, but we still visit the local shops for some supplies.