Please feel free to contact us at Byther Farm with your thoughts, feedback and suggestions. We especially welcome hearing your stories of gardening and homesteading. We also welcome press and media enquiries.
Visiting Byther Farm
Byther Farm is currently closed to all visitors.
Please note – We do not offer public access to the farm except by prior arrangement. This is to help ensure the health and safety of us and our flocks. And afford us some level of privacy, after all, it is also our home.
We are also taking particular care to protect us, as much as possible, from the current global health crisis. And we will continue to take the greatest care of ourselves, our family and of you, by not encouraging visitors to the farm.
Replying to your queries
We do our best to respond when you contact Byther Farm. Occasionally there may be a delay in replying to your queries because we have a small farm to run, as well as creating videos, writing, making presentations and joining in discussions on social media.
Also find us online
You can find our latest videos on our YouTube channel and more information about us here.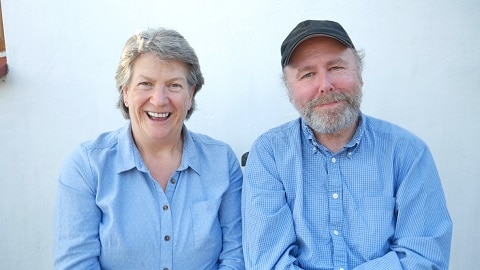 Contact Byther Farm via social media
We can be found on social media via Facebook, Instagram, Twitter, YouTube, Pinterest and Patreon.
If you use Facebook, we encourage you to Like our page Byther Farm. There we share our latest videos and website articles. We also include other articles and information that we think you will find interesting.
In our Facebook group, we often ask for your feedback, photos and ideas, many of which are included in our blog posts and articles.
On Patreon, we share behind the scenes and additional information, videos, photographs and journal entries, often exclusive to our supporters on Patreon.