Gluten free Sticky Ginger Oaty Cake
There is something very comforting about sticky ginger cake, even a gluten free ginger cake. Especially on a cool autumn or winter day with a cup of tea or coffee. This ginger cake is easy to make and stores well. In fact, it's actually better after it has been stored for a couple of days! So it is ideal for baking ahead of time. It makes a lovely pudding when served warm with custard or cream.
Ingredients
2 oz gluten free self-raising flour
2oz finely ground cornmeal
4oz jumbo rolled oats
Good pinch salt
1/2 tspn gluten free baking powder
1 heaped tspn ground ginger
4 oz molasses or soft dark brown sugar
1/4 pint olive oil or corn oil
4 oz golden syrup or treacle
1 egg
4 tblspn milk
Crystallised ginger to taste
Zest of one lemon and orange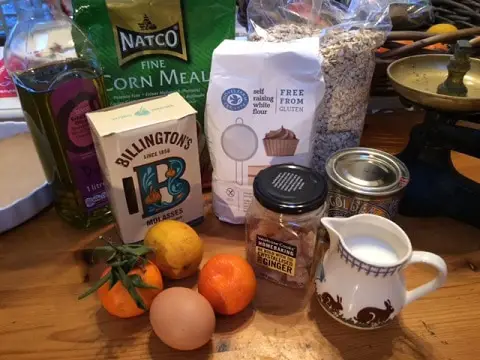 Method
To make the gluten free ginger cake –
Pre-heat oven to 170C, 150Fan, gas mark 3, 325F.
Grease and line a 7 inch square tin or 8 inch round tin.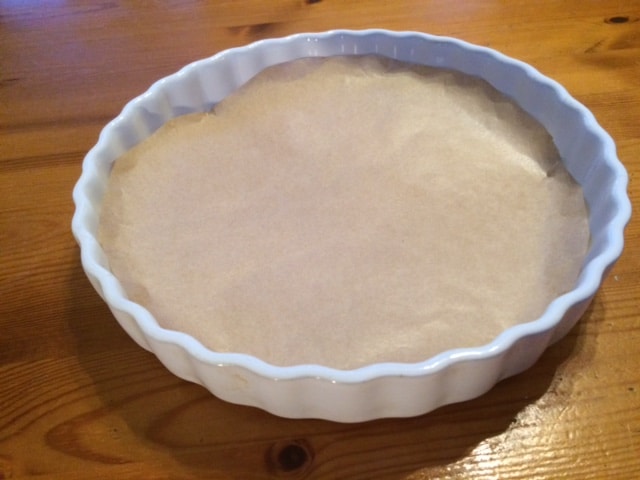 Mix the dry ingredients in a large bowl (flour, cornmeal, oats, salt, baking powder, ground ginger).
Gently heat the oil, molasses (sugar) and oil in a pan until the sugar has dissolved.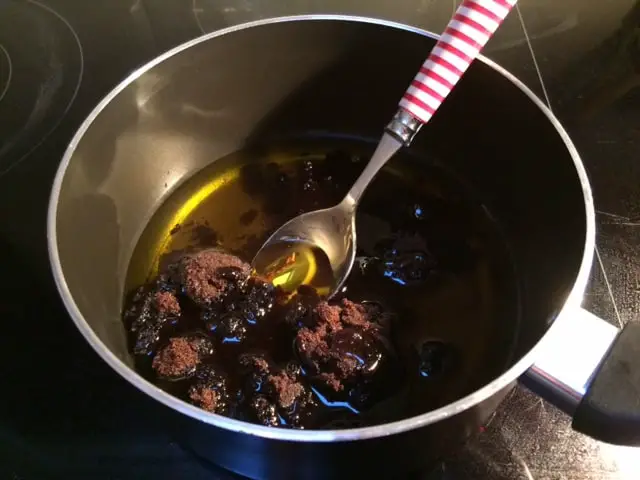 Beat together the egg and milk.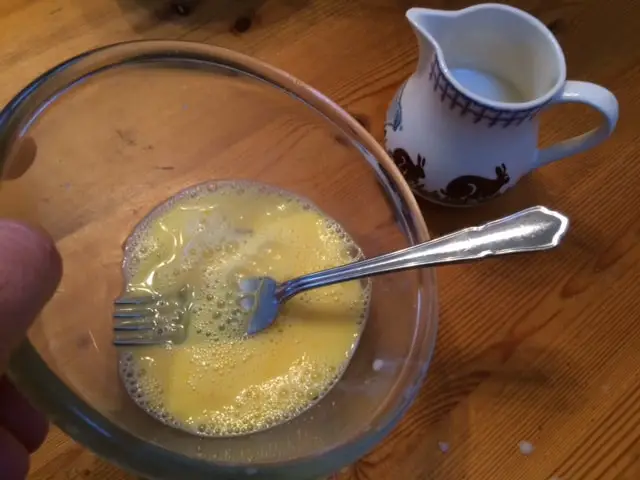 Add the wet ingredients to the dry mix and stir.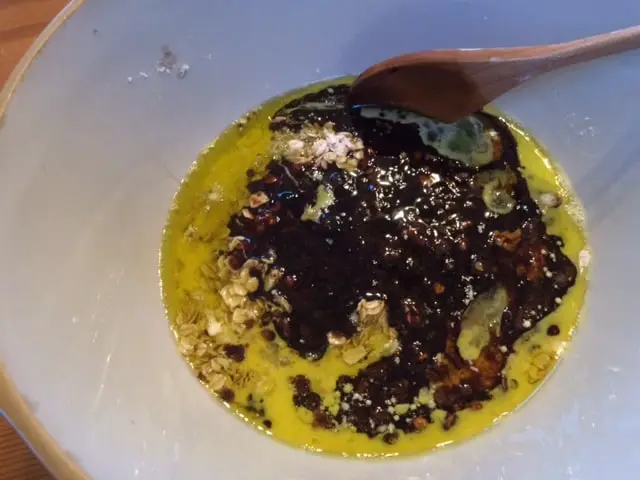 Chop crystallised ginger into small pieces, grate a little lemon and orange zest and stir into the mixture.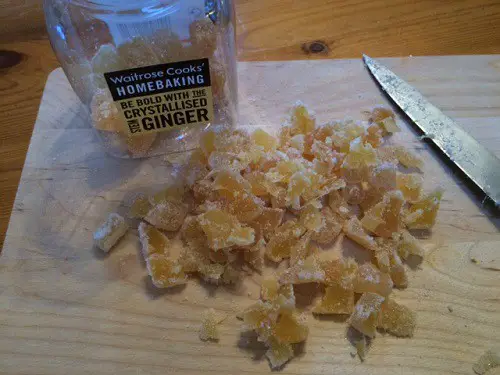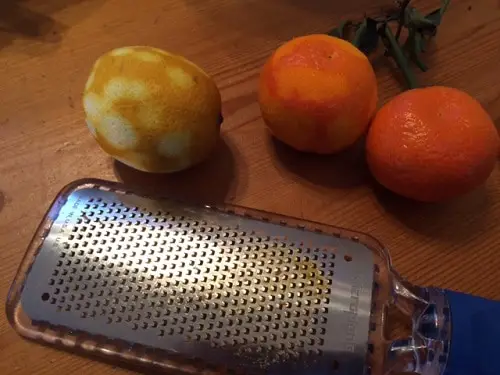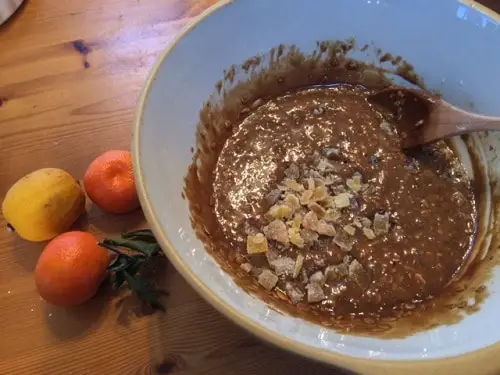 Pour into the baking tin (I used my trusty old fluted pie dish)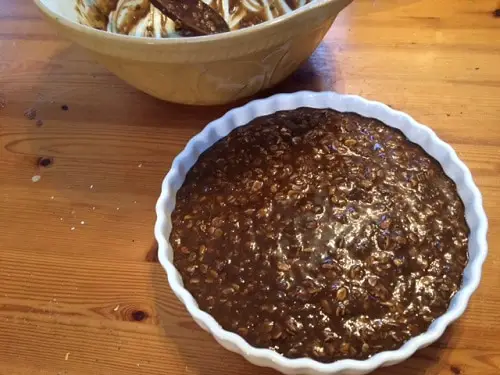 and cook for 40 – 60 minutes or until a skewer poked into the centre of the cake comes out clean.
Allow cake to rest until almost cool and then cover in cling film or store in an airtight container for a couple of days before eating.
Note – Cooking time will vary with your oven, my oven seems to cook everything quickly (it was done in 40 – 45 minutes), but my last oven was much slower, so it's worth keeping an eye on your cake to ensure that it doesn't 'catch' at the edges.
I didn't wait for a couple of days before eating this gluten free ginger cake, but it does get stickier and the flavours become richer with storage.
You can find more gluten free recipes from Byther Farm on the recipe pages within our blog.
If you are able to eat foods containing gluten, you might like to try this sticky stem gingerbread cake recipe.
Originally posted Wednesday 6th January 2016
Latest posts by Liz Zorab
(see all)