What seeds can I sow in August? Well, there are plenty of them. Here we look at a few of the seeds to grow in the open ground or into modules outside in August. Let's start by reminding you that you will need to adjust your sowing times according to the area that you live in. Just a quick reminder when you sow seeds make sure that you label them or that you make notes somewhere of what you've sown in which area. Links for seeds in the UK are included in the text of this article.
Articles on this site may contain affiliate links. As an Amazon Affiliate, we earn from qualifying purchases. Find our full Disclosure Policy here.
Seeds to sow in August in open ground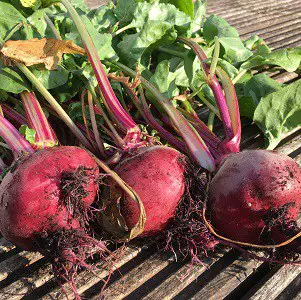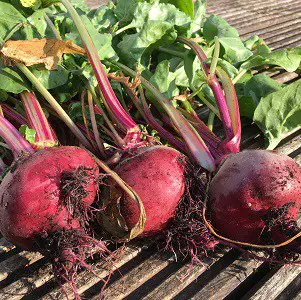 Beetroot seeds, such as Chioggia and Cylindra, can be sown now. You may want to cloche them or cover them later in the year, to let them mature. Or you can leave them in the ground and harvest them very early next year.
Inter-planting idea
Sow a few beetroot in between the strawberries. The beetroots should have come out of the ground long before the strawberry plants need the space.
Succession sowing in August
The carrot seeds that sown a month ago should now be a nice row of little seedlings. Sow further rows of carrot seeds throughout August to stretch your harvesting further into the year. You might not get large carrot roots to harvest, but baby carrots are even sweeter. Sow them very thinly or if you need to, you can thin them out at a later stage. Try varieties such as Autumn King or Flyaway.
Continue to sow Summer radishes at regular intervals, they are fast growing salad vegetables. Radishes are available in different colors and shapes. Try Cherry Belle, one of the French Breakfast varieties or even a white radish.
Sow peas, try a variety like Rondo, for the pea shoots. Pea shoots are packed full of pea taste and make a nice garnish to a meal.
Seeds to sow in August to harvest during the Hungry Gap
You can sow spring cabbages varieties, such as April, to harvest in the hungry gap. This is the period between April and June when most of the winter harvests are over but the summer harvest haven't started yet. The choice and the variety of foods that are available is more limited. So anything that can grow now for harvest in late spring is a bonus.
Sow kale now for the baby leaves in salads and stir fry meals. Sow it quite thickly and then cut when just a few inches high. Alternatively, let them grow larger and use as a side dish or to make kale chips.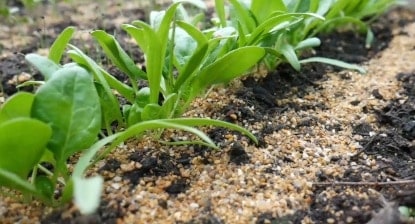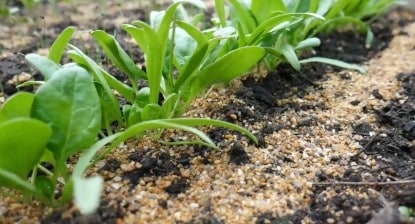 Sow winter spinach, choose a long standing variety like Giant Winter. Spinach seeds are quite large, so you can easily see where you are sowing them. This allows for easy spacing of the plants. You can cut the young leaves for salads or let it mature and harvest the larger leaves. They are good for freezing.
Chard can also be sown now and they should grow quite happily. Chard can be left in the ground and harvested throughout the winter. It may start to go to flower in spring, but unlike spinach, chard leaves do not become bitter.
More leafy vegetables to sow in August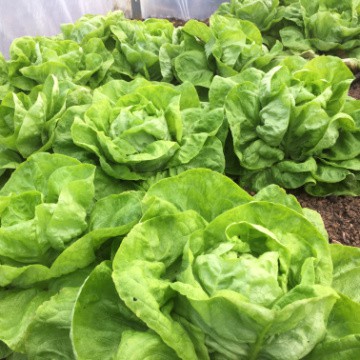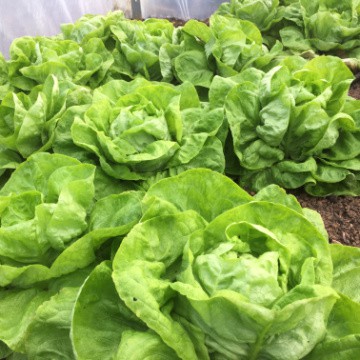 Leafy vegetables for winter harvesting can also be sown in mid to late August. Start winter lettuce like Winter Density or Lollo Rosso. It will grow on through the cooler weather, potentially supplying you with salad leaves right through the winter.
You can sow Chinese cabbages during August. There are several varieties, for example, Wong Bok. To sow cabbage seeds in the open ground and keep them spaced out, sow one seed at a time and space them out about an inch and a half to two inches apart. Once the plants have grown to a few inches high, thin out to create wider spacing by gently pulling on the seedlings. Use the thinned out plants in salads or stir fries or add them to the compost heap.
Several varieties of endive can be sown now to add a bitter crunchiness to salads or cooked gently. And also sow corn salad, otherwise known as lamb's lettuce.
Beet leaves can also be sown now and they should grow quite happily. Harvest the young leaves for salad or you can let them grow on and have the mature leaves as a green vegetable.
Onions
Spring onions, or scallions can be sown in August. Varieties like Guardsman and Performer grow very well in a temperate climate. Spring onions make good companion plants (but not for beans). Alternate rows of carrots and spring onions so that the smell of the spring onions hides the carrots from any carrot root fly.
Perennial onions, such as bunching onions and Welsh onions can be sown now to grow gently through the year and transplanted to their final places in early spring.
Herb seeds to sow in August
Don't forget to keep on sowing herbs like parsley, both curled leaf and flat leaf types and cilantro, coriander to give you a continuous supply throughout the year.
Root vegetables
Sow winter radishes in August. These are ones that are will grow much larger than their summer counterparts. They are slower to develop so give you that lovely radish taste during the winter. Try varieties like Red Meat or Mooli.
Try sowing potatoes this month. Grow them in buckets or in tubs and take them into either a polytunnel, a greenhouse or even your porch to protect them from frost. From an August planting you can often harvest potatoes for Christmas.
A selection of turnips can be sown in August. Try Golden Globe, Purple Top Milan and Snowball.
Although not strictly a root vegetable, Fennel can be sown now. If possible, grow them away from other vegetables as they do not make good companion plants.
Latest posts by Liz Zorab
(see all)