The Seasoned Gardener by Liz Zorab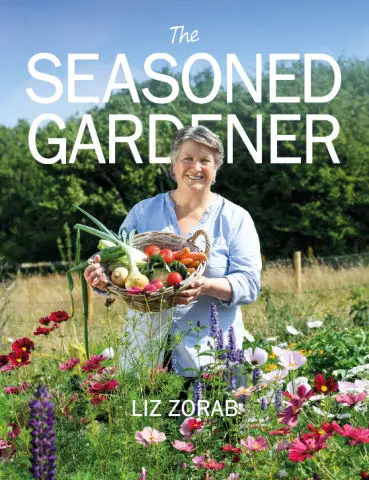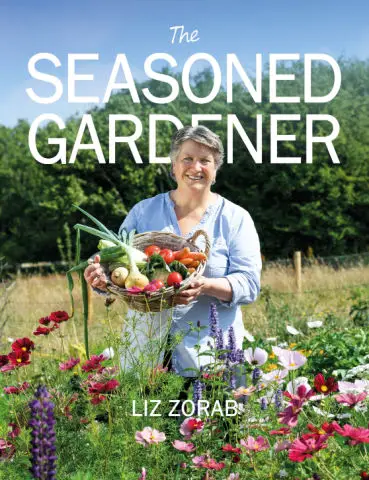 The Seasoned Gardener is due to be published in April 2023. You can pre-order a signed copy now and save 10% (that's £2.00 off the cover price). It will be posted to you by the author on publication day.
---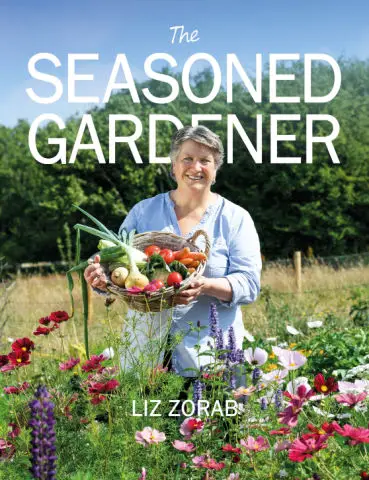 The Seasoned Gardener – Pre-order signed copy
£18.00 + £3.95 UK postage only
---
More information
If you want to dig deeper into the processes of growing your own organic food, self-sufficiency practitioner, Liz Zorab, offers insights to the rhythm and patterns of her gardening year. In this personal gardening journey, she explores seasonal harvests and how the vegetable garden sits within the wider context of the gardening landscape – including weather, microclimates, water cycles, light levels, seasons and the gardener's personal tastes and preferences.
Liz's salt of the earth approach to life and to the garden and her gentle humour makes The Seasoned Gardener an easily digestible read. She provides hundreds of practical tips, including how-to guides, observations and inspiration for both the beginner and practiced gardener alike.
Unlike many gardening books that run from January to December, this book starts in the autumn when harvesting is at its peak. Most of the fruit, vegetables, herbs and flowers highlighted in this book are grouped according when we enjoy them most – at the point of harvest.
The Seasoned Gardener will show you how to:
Enjoy the abundance of each month of the year
Decide which plants are best to grow in your garden
Find pleasure in your growing space year round
Avoid the pitfalls of doing too much at once
Be creative with your garden resources
Make the most of your time and energy
Celebrate nature's productivity as much as your own.
This is a journey of experiment and learning that will inspire you to grow tastier food and savour the experience.
Grounded – A Gardener's Journey to Abundance and Self-Sufficiency by Liz Zorab
The beauty of Grounded is it provides the mental toolkit needed to unlock homegrown food abundance from an empty or under-used space. Huw Richards
---
Grounded, Order signed copy
£16.00 + £3.95 UK postage only
---
Grounded is also available from Permanent Publications and don't forget to check out some of their other titles too!
More information about Grounded
This story is of a gardening journey, from bare field to bountiful feast! Grounded is an inspiring tale of a transformation. From tired paddock to food abundance in just over four years with little money and a lot of resourcefulness and clever ideas.
Liz Zorab also tells the story of how she transformed her life. Overcoming the effects of chronic illness to develop a self-sufficient, independent lifestyle. This has taken Liz and her husband away from the rat race. They now enjoy greater freedom and a more abundant life.
Grounded is an inspiring blend of practical tips and ideas with personal narrative and a smattering of humour. It will encourage you to take your first steps to self reliance – because this is more easily achievable than you had ever imagined.
Grounded will show you how to:
Become more resilient
Be creative with resources
Make the most of the space you have
Achieve more without exhausting yourself
Fill your garden without emptying your pocket
Enjoy the process as much as the results.
Grounded by Liz Zorab is a tale of courage and imagination that will inspire you to grow your own productive paradise and live your dreams.
You can read why I wrote this book and some of the process of writing it on this blog post. There is certainly much more to writing a book than I had imagined and seeing some of the processes behind the production has left me with a feeling of awe for the publishers, Permanent Publications, who have been supportive, patient and great to work with.
REVIEWS of Grounded by Liz Zorab
What a beautiful book this is; honest, uplifting, practical, and full of inspiring projects which I cannot wait to try in our own back garden. The author's 'can-do' attitude, her openness, and her willingness to learn and adapt as she goes along, shine throughout. Most of all, I love the way Liz and her husband have gone the extra mile to work with nature. The results, on so many levels, are remarkable. Brigit Strawbridge Howard, author of Dancing with Bees
A lovely description of making a new life through restoring health to soil and body, while finding a calm peace – so much about what we need now. Charles Dowding
Please feel free to leave a review on Amazon.

Other Reviews of Grounded