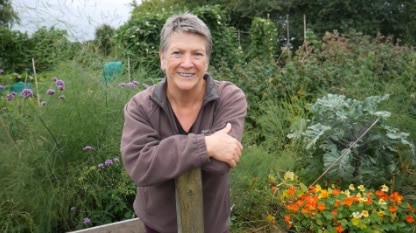 It's been an incredibly hectic few days here at Byther Farm. In the polytunnel seeds have been sown, seedlings transplanted to give them a little more room in their seed trays. In the garden the wildlife area has had a tidy up and there's been regular attending to our 18 new Aylesbury ducklings. In addition to this I've been working to create this new website, which although not yet complete, is starting to look how I'd like it to be.
So why a new site? Well, the previous site did many of the things that I'd like a website to do, but it was a bit clunky for me to update regularly and that's just what I would like to do!
So my hope for this new site is to be able to update it more regularly, providing transcripts of videos, additional information and a better space to interact.
If I appear to be quiet on social media and in video content creation, this new Byther Farm website the reason why.
So I've been splitting my days between working outside and at my desk. I have prepared the wildlife area for its new inhabitants next month, when the ducklings will be moved from the cosiness of their nursery pen to their new home next to the wildlife area. They will be allowed to roam the area for a few weeks until they are large and strong enough to join the main flock. I hope you'll enjoy seeing them grow.
– Liz
Working behind the Scenes