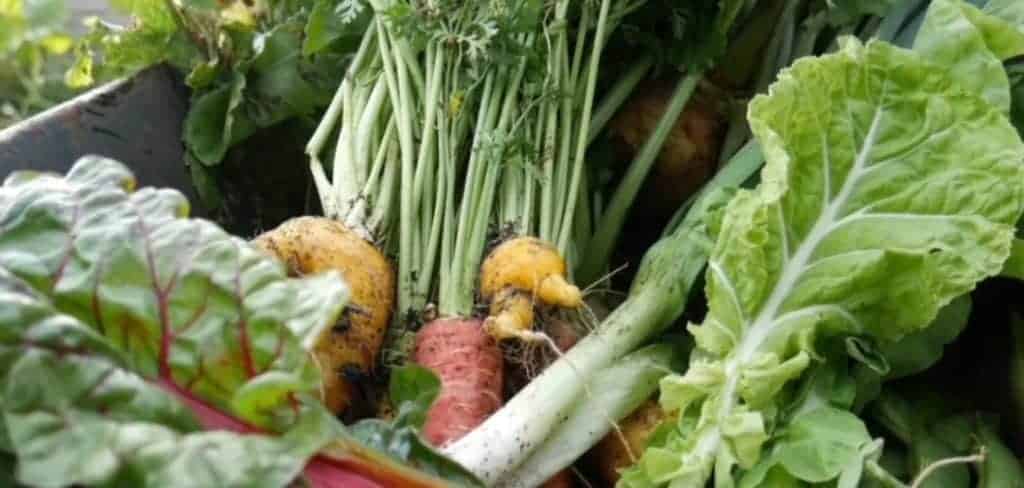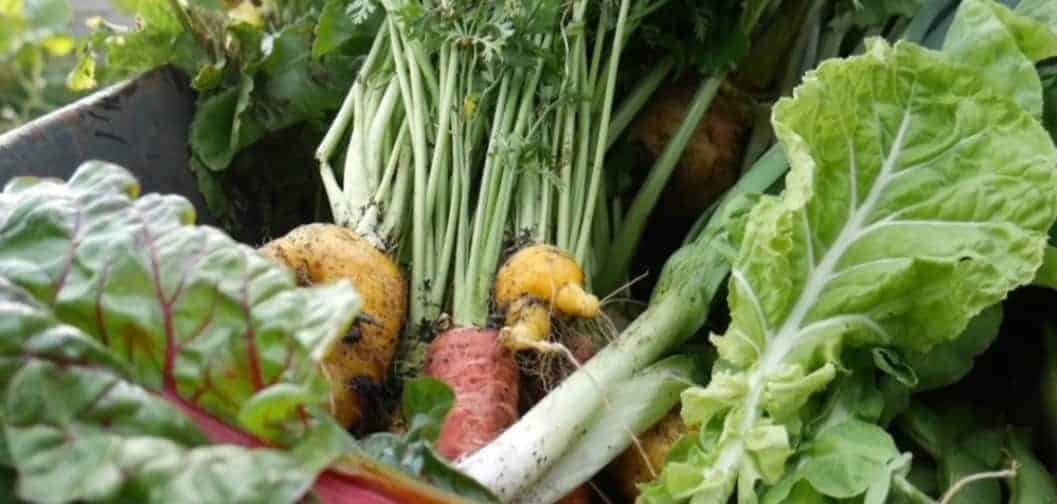 It's not just a veg box scheme!
Community Supported Agriculture (CSA) benefits both customers (members) and food producers (farmers).
When you agree to become a member of Byther Farm CSA, you will be able to build a closer relationship to the food you are eating, you'll be able to visit the farm, talk with us and see how we grow. You'll be supporting the local economy and ensuring that your food hasn't travelled the earth to reach your table. And it helps us as farmers to use ecological methods which benefit our environment whilst still being highly productive.
As a member of Byther Farm CSA you'll be committing to paying for a whole season's worth of vegetables as the season begins. This will help us to accurately plan and budget for the seeds and materials that we will need for the year ahead.
Using a CSA, the farmer and the consumer can share in the risks and rewards that come with producing food locally, seasonally and naturally.In a nutshell, this means accepting that the success of each and every crop varies from year to year, which means sharing the low yields as well as the highs of an abundant harvest.
By purchasing a 'share' of the vegetables and fruit that we produce you will become an active and valued member of our small farm. You will also be invited to visit the farm to see how and where your food is grown.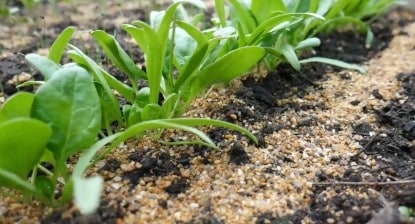 Other benefits of a CSA 'share' membership –
Customers
Direct selling allows for a fairer price for both us and you
Fresh produce, picked on the day of delivery and fewer miles travelled
Our crops are grown without the use of artificial pesticides, herbicides and other chemically based products
You will be eating seasonally which means your food should contain higher levels of essential micronutrients (with all the benefits that can come with this).
Farmers
Growing vegetables and fruit requires a large amount of careful planning and organising months before the first crop is harvested and by knowing we have the commitment from members at this time provides us with invaluable support
By knowing the volumes of vegetables and fruit which we will need to grow, we can reduce wastage by only growing what is needed
Knowing where the food we produce is going and who it will be feeding makes us feel even more keen to grow and proud to be farmers.